Apparently I haven't made a new post since last year. (Has it really been that long?) There was a long cavalcade of reasons, the chief two being I had a severe allergic reaction to accidentally-ingested milk (I'm still getting over the rash on my hands) and a serious period of creative funk (self-doubt/lack of inspiration). But now… Now I'm back.
I have a lot of ideas for things I want to do, including a collection of felt patterns, but we'll see. Right now I'm sort of taking it one project at a time. Interesting to note is that the first few Sherlock Holmes books published by Sir Arthur Conan Doyle are out of copyright, so… There may be some of that. I will also be going through and tidying up my patterns. But for now, I've made this.
So this thing… This thing is a uterus purse. The first one was made quite some time ago, but I never got around to making it into an actual pattern. So, actual pattern!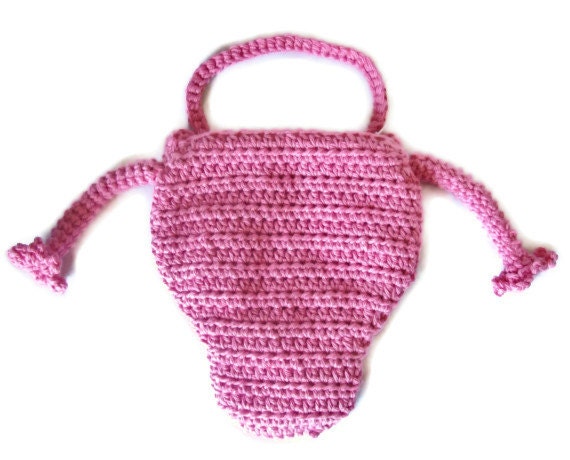 It's, um, well… I don't know that there's much else to say besides that it's a uterus purse! The pattern includes instructions on how to line the thing with fabric so that stuff doesn't fall out. Available on Ravelry and for slightly more on Etsy.
Coming soon will be patterns for the anatomical keychains I've done (so far there's a uterus and a pair of lungs), and I might actually do kits with those if there's any interest.