I have been asked to make a pattern for my narwhal hat, so I did! I reworked it a little from the original, the tail is now less apt to get curly. I will be doing a pattern with a variety of children's sizes in the near future as well.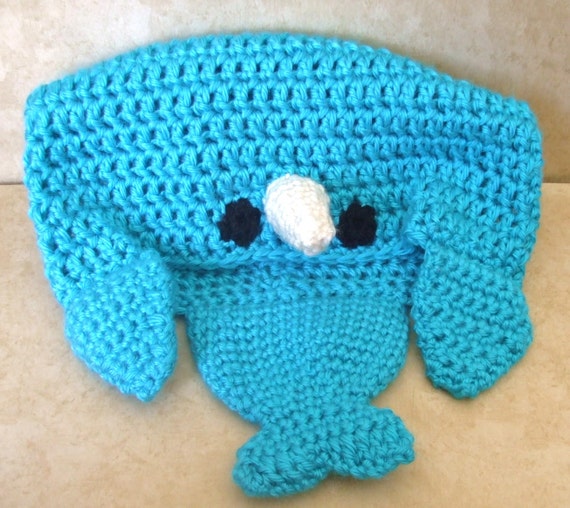 Pattern available on Etsy and slightly cheaper on Ravelry. Also, this is my first direct download pattern on Etsy which is kind of exciting! I will be adding more direct download patterns, probably this weekend.
I also made a mei tai (and a tiny baby hat) this week for friends who just had an adorable baby girl.


It's not Bama fabric, but it'll do. 😉 I used the pattern from Sleeping Baby Productions.
I am taking the rest of the night off. I burned one of my fingers and I think I should give it a bit of a break before I start bending it a lot to crochet, BUT. My next pattern will be a free pattern for a baby dragon in an egg, suitable for Easter/Ostara. 😉 For now, though, I think I'm going to go and curl up with some tea and a cat and some horrible TV.