I have been busy! In the past few days, I've added two new patterns. The first one is just a re-release of my fairy and gnome minis from my discontinued Fairy Garden pattern, with a few minor changes. If you purchased the Fairy Garden pattern and want the updated and corrected pattern for the dolls, send me a message (or an email) and I'll send it to you for free.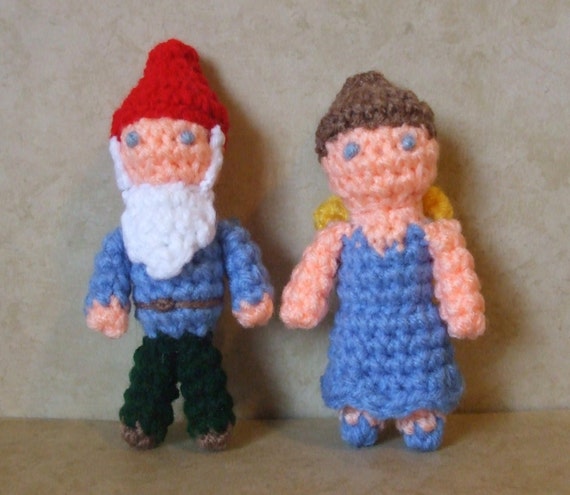 Those ones. On Etsy and Ravelry.
I also made a dachshund!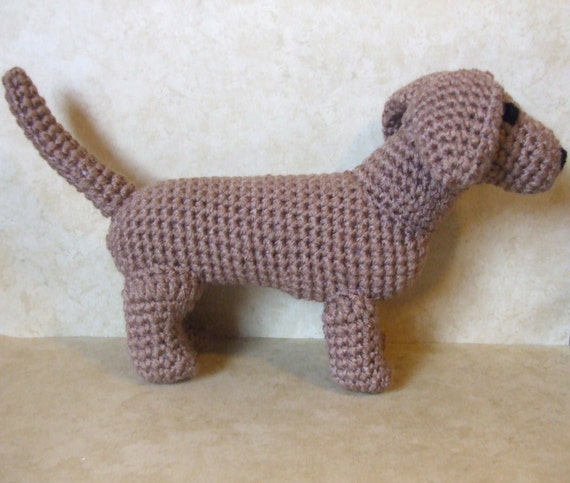 He was a whole lot of fun to make. There was a lot of trial and error, as there usually is with things that have a lot of shaping. Pattern available on Etsy and Ravelry.
And. My new line that I've been talking about for too long a while will be rolled out SOON. I'll be making more amigurumi dolls for patterns, either the size of my art dolls that I usually make or just a little smaller, and I'll be selling the pattern prototypes, possibly after embellishing them a little bit. Tiny apartment and all that. They will have safety eyes and while I won't be including directions for wiring them, they will be able to be wired for poseable arms/legs.
I think the rest of today is going to be spent winding up unraveled yarn, which is probably more fun than it sounds. 😀