I wanted to do an owl pattern, so I started looking around the net at owls and decided I would do a barn owl. I like the shape of their face. So I made one.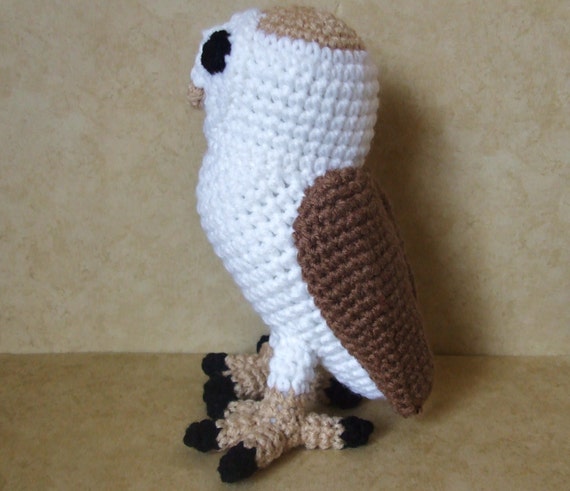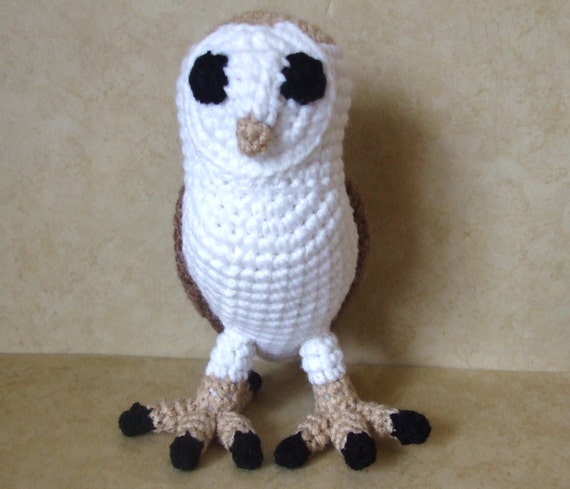 It stands up on its own (after some pushing) which I am THRILLED about. I have to be honest, making 8 toes like that was kind of tedious, but I really like how it looks. Also, my brown yarn is slightly thinner than my white yarn, so making it with same-sized yarn makes the wings a little longer and wider.
Pattern is available on Etsy and for slightly cheaper on Ravelry.
Next up, I think I'm going to do up a couple of bigger uteri. I need to get a custom order done, but I have to wait on yarn to do it.